5-20 and 5-21-2014



We woke up to a misty morning and puttered around the boat before hopping in the dinghy to row to shore to walk pup. After 2 days using our Avon Rover with an inflatable floor we realized just how much we disliked it. It had no seat so Tim had to kneel to row so he was very uncomfortable. For the past several years we had a Mercury inflatable rib with a fiberglass hull which was given to a close friend just prior to leaving on this trip. For several reasons that dinghy no longer met our needs but I would say its weight was the primary reason.

It didn't take us long to decide we wanted another rib. Tim already had an AB ultralight in mind. Our neighbor at DiMillos had one and Tim admitted to drooling over it and I enthusiastically encouraged his desire for another rib. After some internet research and a few phone calls we located the new rib we wanted. We decided on a HIGHFIELD UL 290 CSM. It is a 9' 6" ultralight, hypalon, single hulled aluminum rib. The aluminum is powder coated inside and out. It just had a few qualities we liked better than the AB. The nearest dealer that had one in stock was located in Portsmouth, Rhode Island. They also carried AB's so we could do an actual side by side comparison if we wanted to.

By 2:30 p.m. we were in our rented Chevy Tahoe on our way to Rhode Island. We dropped the Avon off in Portland with our friends Chris and Jen Allen. Tim and I want to thank them again for the many favors they have done to help us get ready for this trip. We are thankful have them as friends.

We spent the night in Rhode Island and arrived at Maritime Solutions at 9 a.m. this morning to get our new rib. We have to thank Norman Moreau for coming in on his day off to help us out! We loaded the dinghy on top of the truck and headed back to Tenants Harbor after making a brief stop in Portland to register the new dinghy!

It was sunny and warm when we arrived back Tenants Harbor but we could see a thick fog bank sitting a short distance outside the harbor. We ended the day sitting in the cockpit of Carina having a couple beers while enjoying the blue skies and watching them slowly disappear as the fog rolled in.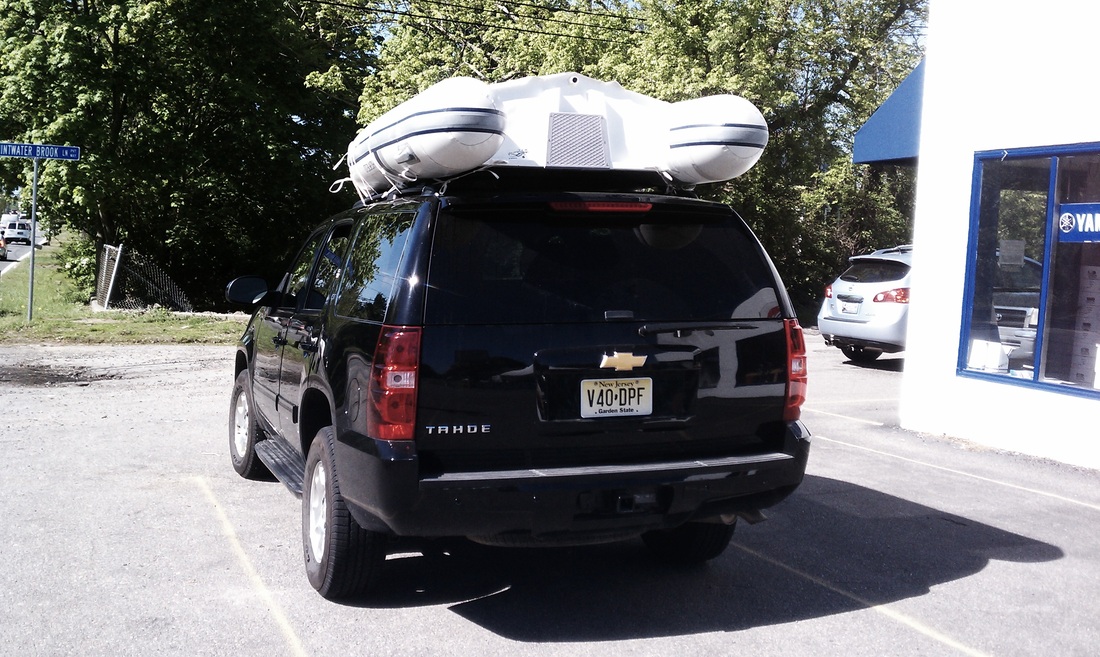 Dinghy loaded up and ready to roll.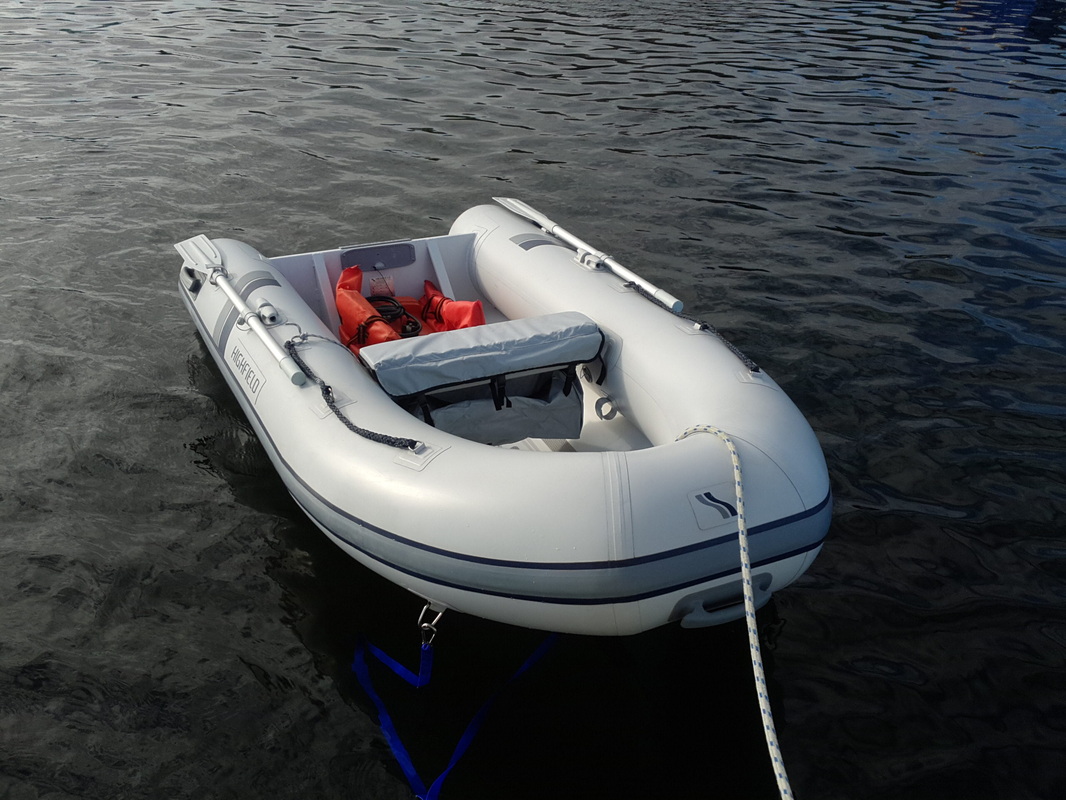 She floats!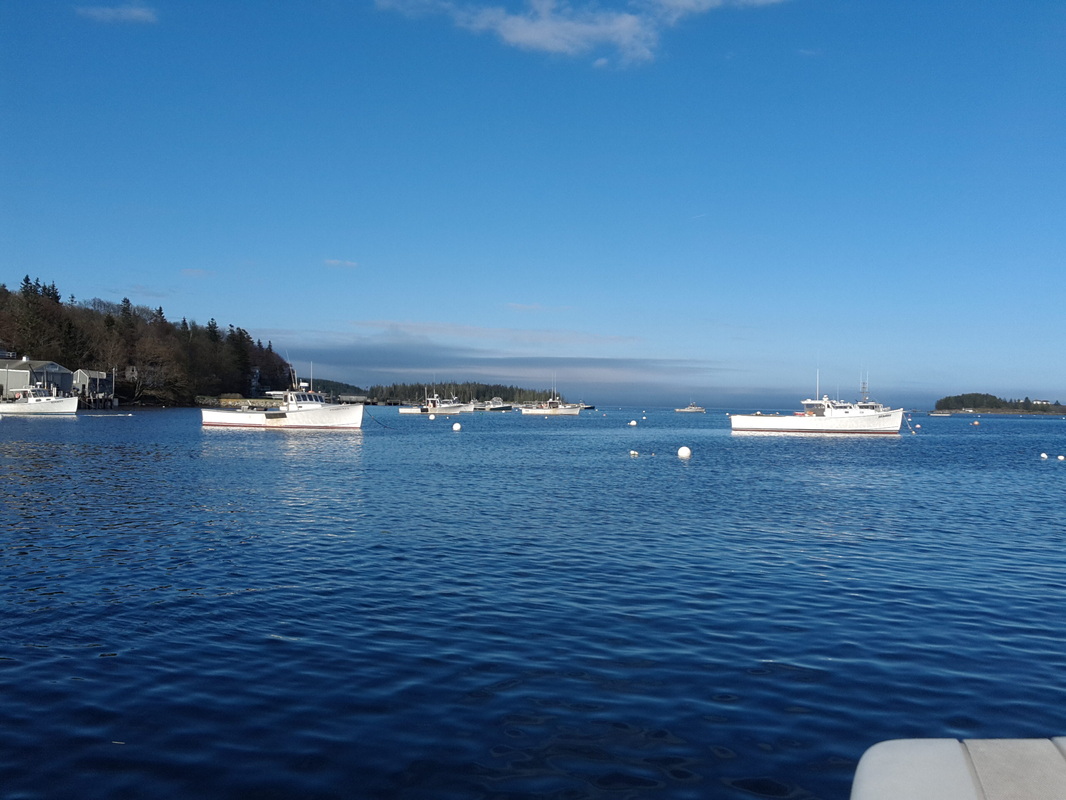 Before the fog.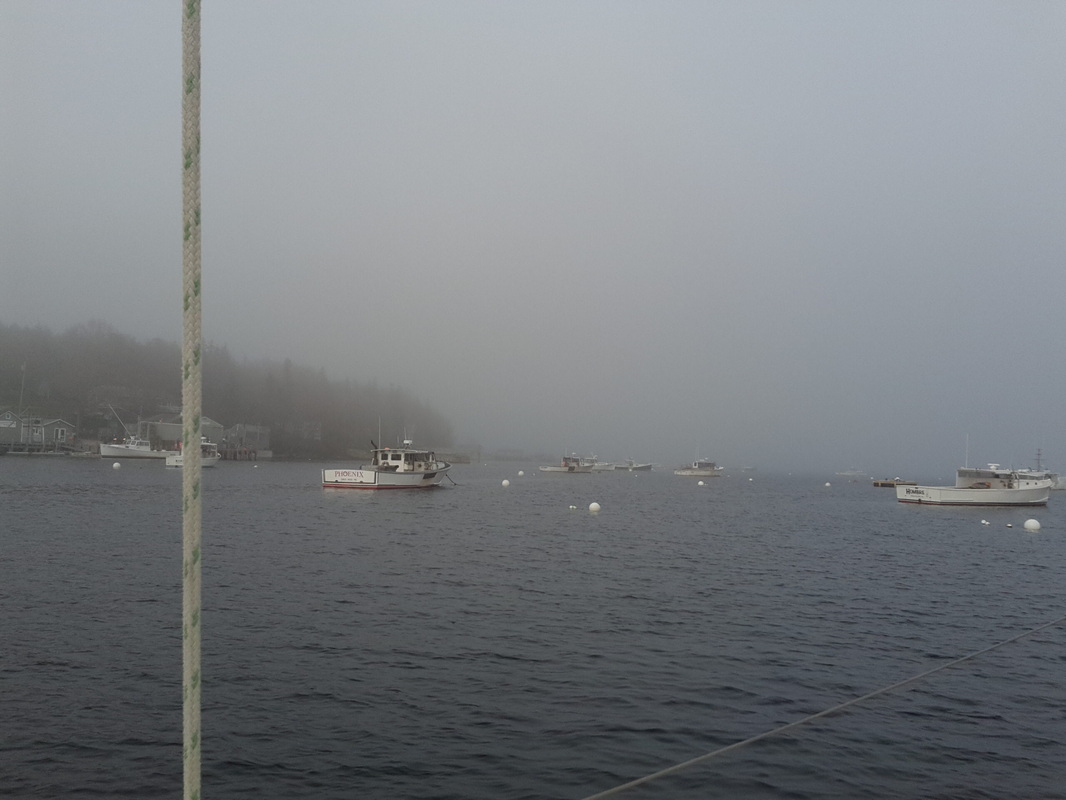 20 minutes later.