Transmission Replacement

We were transporting the boat north after buying her in Mattapoisett, MA. when we pulled into Marblehead and found we had no forward gear. We checked all the linkages but nothing. Luckily we drifted into a mooring so we could decide what we needed to do. Being in a foreign port and not having tools nearby the $ were adding up in my head. Although we got a great deal on our boat and had the money to spend if needed, I was not inclined to spend it on something so unplanned. So on Saturday morning we walked up to Hansen Marine and bought a new transmission, damper plate and related parts.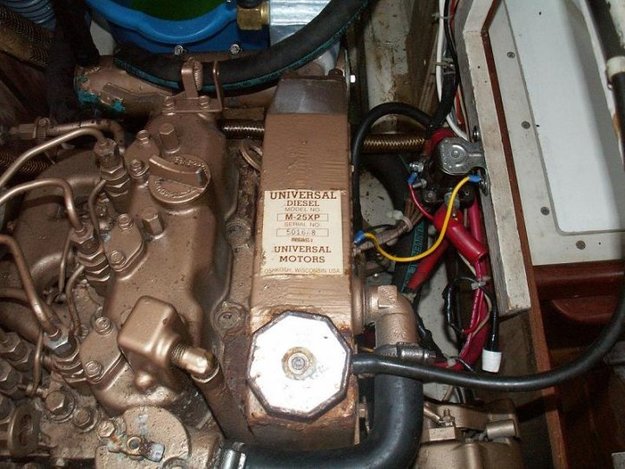 We disassembled the engine while our friend came from Maine with his tools to help us.
---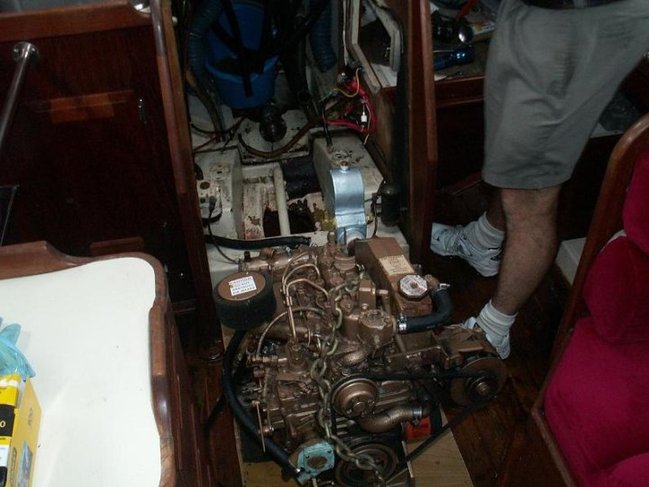 We used a 4x4 across the companionway and a come along to lift the engine out into the cabin area.
---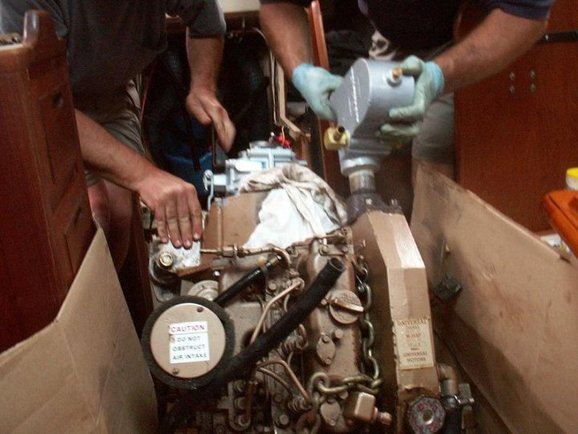 Here we carefully tilt the engine up to get to the bell housing.
---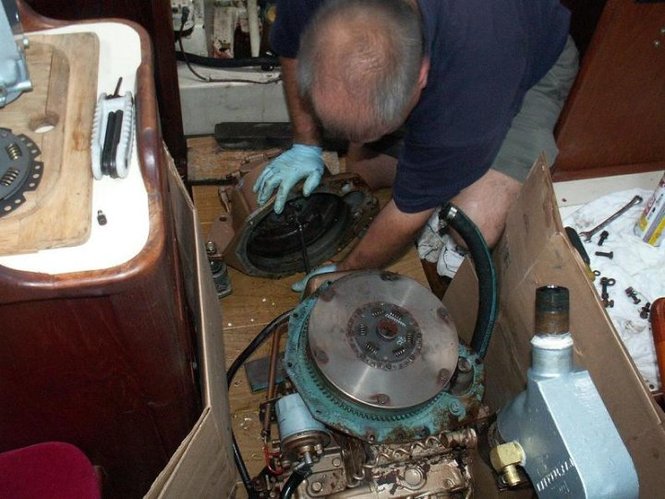 We also replaced the damper plate. It took us most of the day but we got everything back together and finished our trip to Portland the next day.
---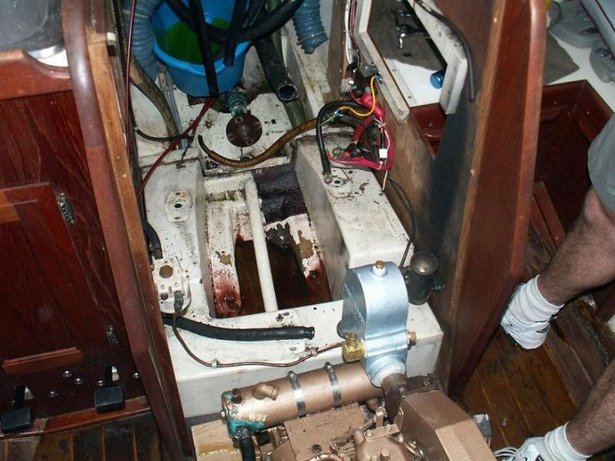 We cleaned up the engine pan while the others worked on disassembling the transmission.
---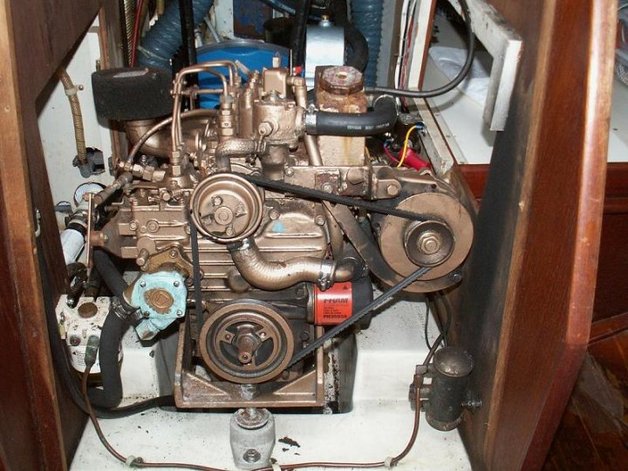 Everything back in place in time to start out for Portland the next morning.

---