Transom Shower Mixer

Our boat came with a cold water transom shower. Living aboard in Maine year round, we quickly identified three problems with this. First, it was difficult to winterize. We wanted to keep the fresh water system running but the heat from the engine compartment would not be enough to prevent the freezing of the shower head. Second, we wanted to be able to use this shower to bathe with which meant we would need the luxury of hot water. And third, we wanted the hose to be long enough to use in the cockpit for occasional rinsing and cleaning. So we added shutoff valves, a H/C mixer and extended the hose.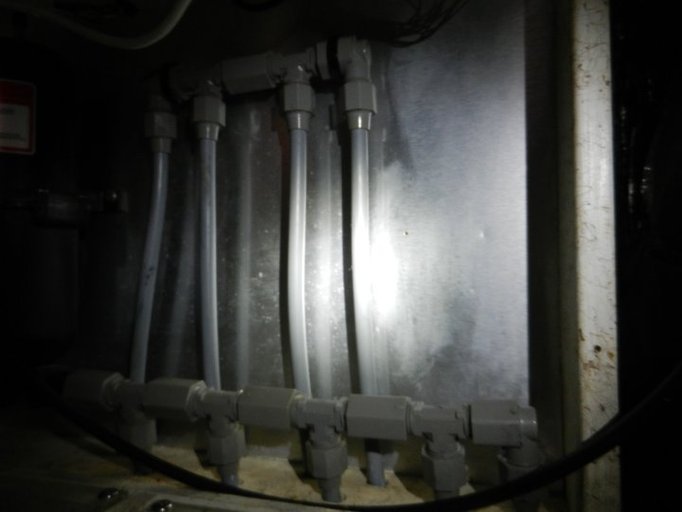 Here is the stock setup with the hot manifold on top and the cold manifold below. The right most bottom feed is for the transom shower.
---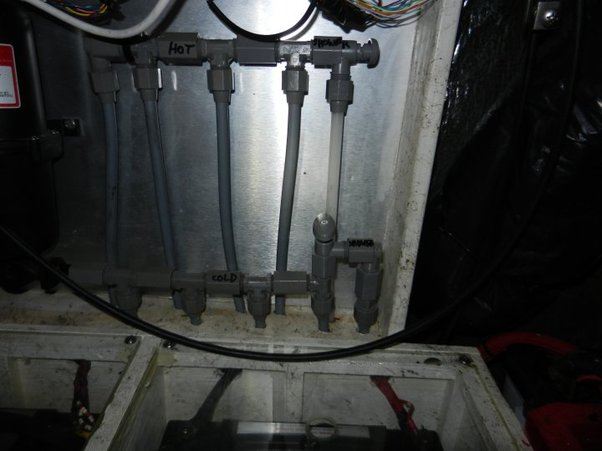 Here you can see that I added a shutoff valve to the hot manifold by using Qest fittings and 1/2"OD Pex tubing. The Pex is the white tubing that goes down behind the lower cold manifold where I also added a shutoff valve.
---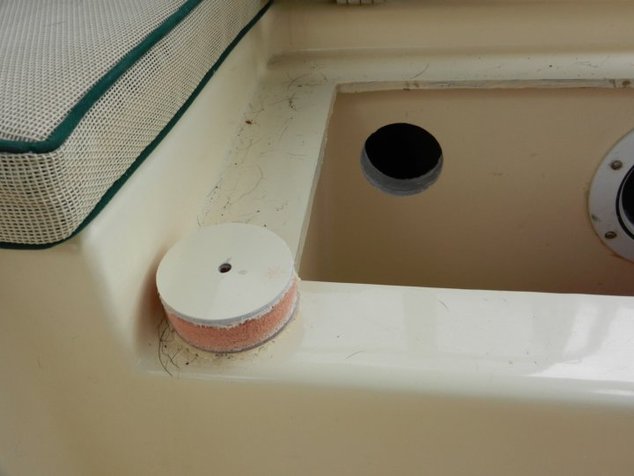 I agonized over cutting a hole in the transom for the mixer valve. Sitting in the cockpit while enjoying a cold beverage it came to me. I would use the cooler box for the mixer. We have refrigeration and a soft cooler to keep in the cockpit and I use this compartment for dinghy fuel storage seeing that it already has an overboard vapor drain. Looking at the plug, you can clearly see the 1" of foam insulation that Caliber built into this box.
---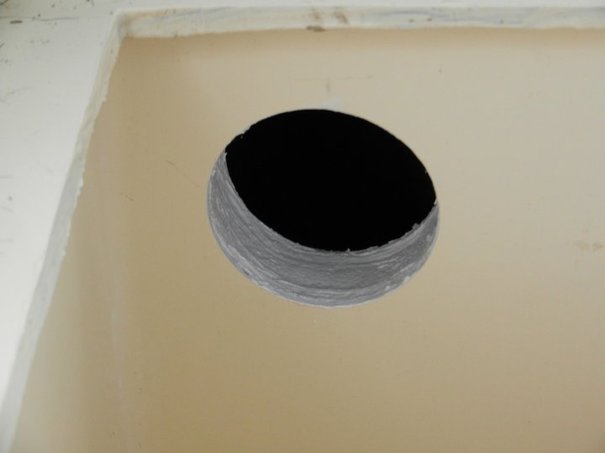 Next, I sealed the hole to prevent any moisture from getting into the foam core.
---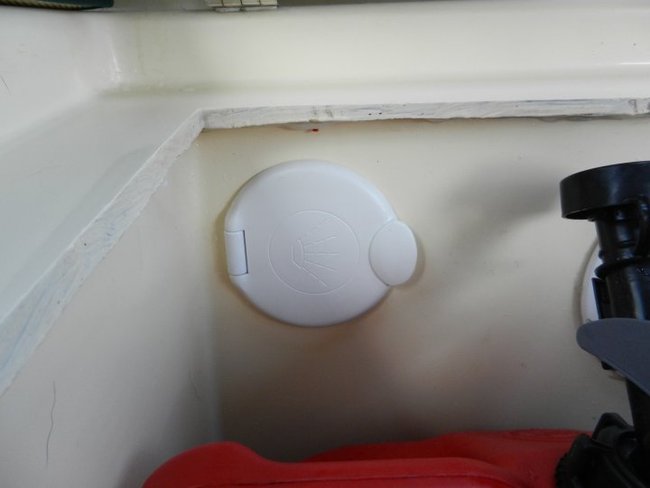 A dry fit of the mixer valve showed that my measurements were accurate.
---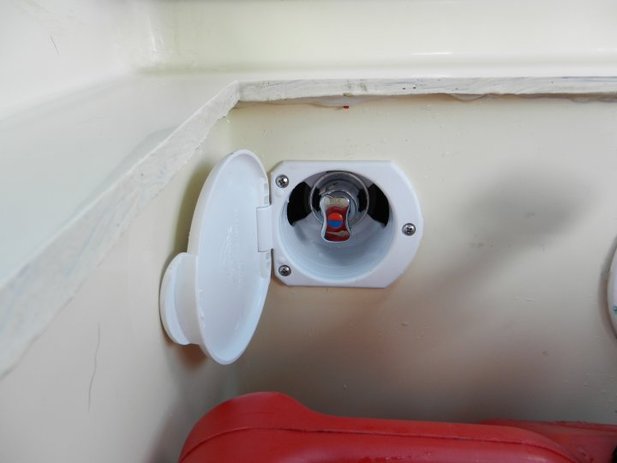 This Scandvik(part # 12133) is both a mixer and variable shutoff which allows for controlling the output of the shower.
---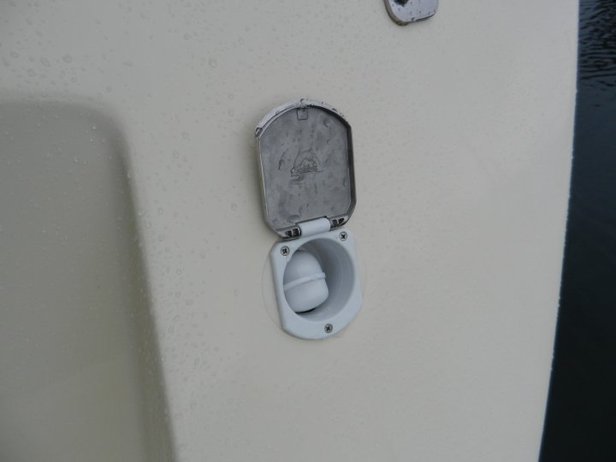 I also replaced the Caliber installed shower with a nicer euro handle and SS cover plate(Scandvik part #12108). The new handle also has a lock on position. The SS cover is actually from the mixer but I found it cheaper to buy this combination and swap the mounting cups/covers.
---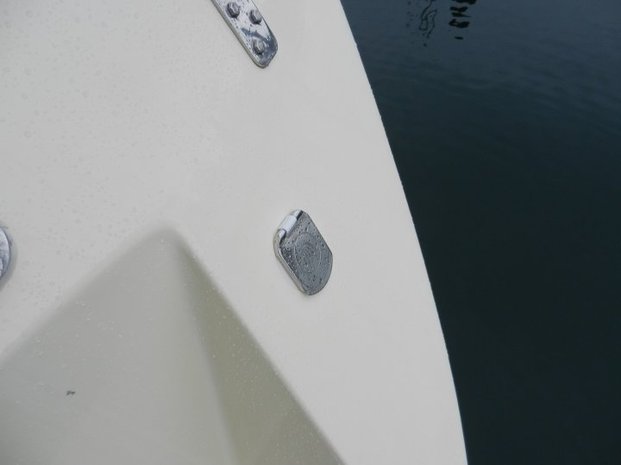 A much nicer looking solution which makes the admiral very happy!
---