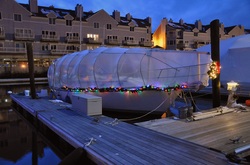 It has been a while since we last posted but here is what has been happening:
In August we found our new home, a 1997 Caliber 40lrc. We closed on the house on Monday and made an offer on the boat that night. A few weeks later we closed on the boat. We took delivery on a Tuesday and competed in an overnight race on Friday. It was the 3rd annual Northeast Harbor Race put on by Centerboard Yacht Club. We had won this race the previous 2 years so we were really excited to get the boat in time to enter.
We placed third in the race and had a great time. We spent the next week cruising the coast of Maine on our new boat.
After returning to Portland, we picked up a slip at Dimillos Marina and finally moved aboard in early October.
Well, the reason we have not posted recently is that we have been very busy installing the new heater and getting the boat covered for winter. The boat came with a Mermaid reverse cycle AC/heater but we knew
that would only get us heat as long as the water was in the 40s or higher. So we decided to install a diesel fired hydronic heating system. You can read about the installation
here
.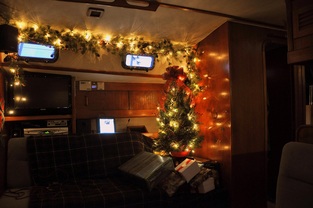 The heater is running great and we had a very toasty Christmas and New
Years.